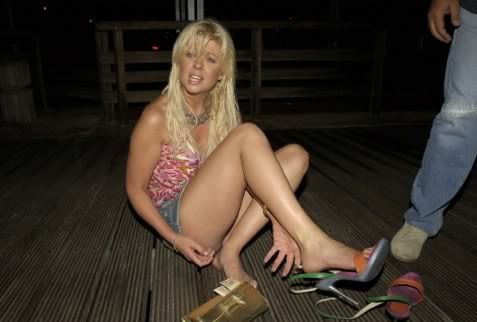 You hear it all the time. KEEP IT REAL. Everyone claims to be keeping it SO real, but are they really that real? Here is a quiz to help you find out if you are legitimately keeping it real or just pretending to be real:
Do your parents know you're gay? If not, then you are obviously not keeping it real, unless you aren't gay, in which case you're not even keeping it real to YOURSELF, which is actually pretty fucking real. +10 real points
Are you into astrology? If yes, then you are keeping it pretty real. If no, then you are keeping it even realer. +5 real points for yes, +10 for no
Do you have a Twitter? If yes, you are probably keeping it pretty real. If you have more than 800 followers give yourself +9000 real points. If you don't have a Twitter but still look at Twitter, kill yourself and collect +10 afterlife points.
Are you in a fraternity/sorority/club/gang? You only keep it real in large groups, which means you actually don't keep it very real at all. -50 real points
Can you get me into your fraternity/sorority/club/gang? You are the REALEST! Please email me with more info on how I can be part of your friend group. +1million cool points
Do you get drunk a lot? You are probably keeping it moderately real most of the time, but you feel that your realness goes unappreciated so you get drunk to forget how awesome you are. -100 real points for not believing in yourself
If you have any real points left, CONGRATULATIONS! You are real. If you have 1million cool points, you win the quiz! The prize is you get to invite me to all the cool parties you go to. Hit me up on Twitter, bro! If you didn't score any real points, please read on for tips on how to keep it more real more often.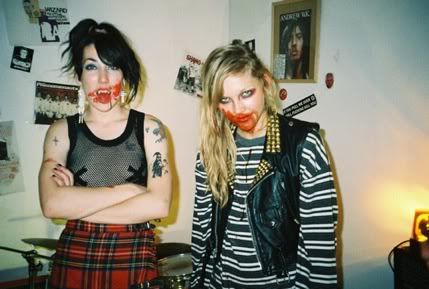 So you failed the quiz and now you want to be real? Lucky for you, I happen to keep it so severely real all the time that I'm comfortable enough with my realness to share my secrets with you, because I don't play, ya know? I keeps it real. That's just how I do. No biggie. It's whatevz.
Claim to keep it real. Keeping it real all starts with labeling yourself as such to everyone around you as often as possible. People will never believe you're real unless you TELL THEM. Just randomly throw it out there in casual conversations. Example: "I was at the farmer's market last weekend picking out some sweet potatoes, ya know, because I keep it real." Another good phrase to toss around to ensure your realness is "I don't play." Everyone knows that people who play don't keep it real, so you need to disassociate yourself from those who play. Example: "This bitch said I had to pay extra for an additional shot of espresso in my macchiato, so I opened my wallet and handed her the cash, because I DON'T PLAY, ya know?" Another good phrase to use frequently is "Ya know?"
Use sarcasm. Constantly. Keeping it real is all about honesty. Honesty is all about not lying. Life is all about lying. The key to walking this tight rope is sarcasm. The easiest way to lie without actually lying is to tell the truth with a really sarcastic tone. Example: "Yeah I totally had sex with that fat mongoloid. You know me, I just can't say no to disgusting retarded dudes when I'm drunk and in a bad place, emotionally!" See how easy that was? You can't even tell if I was kidding or not! Can you?
Look really cool. People don't question the realness of people who look cool. Dress really haphazardly. Try to channel your inner autistic child when you are picking outfits. The crazier the better! You want to look wild enough to be seen as cool by your peers, and insane enough to not be approached by the elderly. If you're straight, dress like you're not.
Do something arty, but keep it very vague. Write poems, paint, DJ, blog, photograph random shit. Anything you can do that seems artistic, but also doesn't actually say or show anything. The secret here is to not make sense, not even to yourself. This makes you seem really deep and mysterious, so people will just assume you're keeping it real.
That's pretty much all there is to it. Go forth and KEEP IT REAL, muthafukkas!