Why do people always say, "Life is too short," as if their perception of time is somehow going to make your current predicament less severe? Life is not too short, or too long, or just right. Life isn't a bowl of porridge of your choosing, and your sloppy ass sure as fuck ain't Goldilocks. Life isn't a god-damned box of chocolates, and furthermore, only the good parts seem "too short." Often times the bad parts are so intense that none of the good stuff even matters anymore. So what is the fucking point? We are supposed to look up and discover some magical answer, right?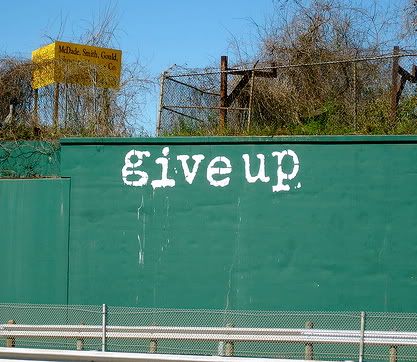 The great "life solution" sure is a persistent little demon. They should rename suicide, "delayed auto-abortion," or "masterbortion." I like to spend my spare-time (which is all of my time) coming up with lulzy ways to write a suicide note. Here are some of my favs:
I'm dead LOL
Crossed over to spirit world. WUT IS DIS PLACE, MANG?
Sorry about my poop.
Please bury me with all my belongings, pets, friends, and family. And one of the Olsen twins.
U SAD
Please get on my Twitter & tweet that I just died & ask them to RT it & #FF me. Posthumous stat boost!
If you need me, just GPS heaven. WOOT WOOT #AngelStatus
Call the Guinness Book of Records, I'm about to hold my breath!
KBAI
Let me know if you are planning on offing yourself and want some help orchestrating a silly note that will surely confuse and, overtime, anger your loved ones. People are such suckers for loss!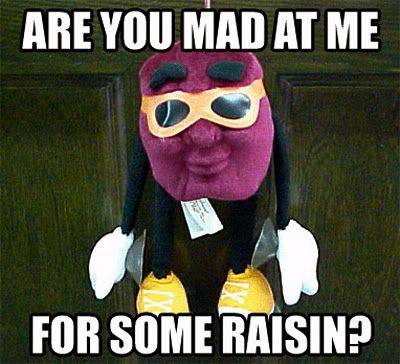 Life is a ride, it's one of those shitty carnival rides that a bunch of drunk idiots put together wrong and it's all creeky and broken and keeps jerking people around and nobody knows how to make it stop. Life is like a box of chocolates that is full of that Halloween candy that your parents warned you about. Life is a master of disguise, and the good parts happen when it puts in the effort to trick you. If you live with the constant feeling of impending doom, then life gave up on trying to fool you. Congratulations! Welcome to my pity party! You now have free reign to be vulgar & offensive. You can piss people off with purpose and nonchalance, and then blame them for getting upset. The best part of being miserable is making the people around you miserable! You think that's bad?  This is my life, and it does suck, but shit, bro! What the fuck are you doing with your life? Reading this. Looking in the mirror. Allow me to let you hate yourself. That's what I do. I make you angry and then ask you what your problem is, but HEY! LIFE IS CRAZY, right?