If there's one thing I'm an expert on, it's boners. If there's a second thing I'm equally as educated about, it's how to dress a boner. I know I know, FINALLY someone with a valid voice is here to give all you guys some proven strategies on how to dress and accessorize everything on and around your boner, from head to head, and a little below that too.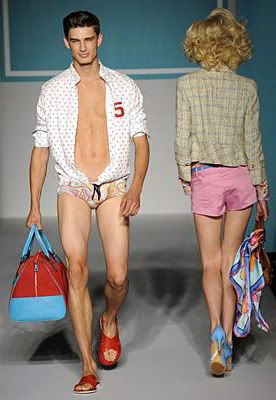 TIP 1: Skip pants. They don't really do anything for your legs, and in this modern day & age, function is really everything. Think of the time you'll save not having to deal with those pesky leg holes! Also, going pants-less is a great way to show off those new white sneaks! BETTER NOT SCUFF 'EM, BRO!
This is a really easy outfit to do, and is a great option for going to the gym or just running some mid-afternoon errands around town. As an added bonus, this style is super beneficial for the environment! Look at you, eco-chic and you don't even know it!
Tip 2: Sequins! So if it's a little too chilly to go pants-less, but warm enough to still not need pants, shorts are the obvious answer. Sequins are super in this season for men, but the thing to remember is that SIZE MATTERS, and as we all know, BIGGER IS BETTER. You want large sequins, and you want them to cover the grament entirely. Sequined shorts are a really great wardrobe staple because you can pretty much pair them with any basic tank and still look hot.
The tassel from an elaborate curtain makes for a great necklace, as shown here. Oh and don't forget the gladiator sandals! TOTAL STUD STATUS, but only if you're keeping up with the weekly pedis!
Tip 3: OLD TIMEY STUFF! Dressing like old timey men from back in the good ol' fashion days is still pretty good ol' new fashion too. The trick here is to look grumpy while you strut your classic stuff. The other trick is to not actually wear anything that's old, because that's fucking disgusting, who knows what filthy old man balls have been in those slacks! You're going to want to find a very high end designer that has a "vintage inspired" line. This is going to be an investment, as looking like you're dressed entirely in your grandfather's hand-me-downs costs a lot of money when you don't actually want to be wearing your grandfather's hand-me-downs, because that's gross, as I've already explained. So prepare to open your billfold and close your heart, because Scrooge chic don't come easy!
This gentleman is in a foul mood because he can't find his monocle. Harumph!
Tip 4: DON'T WEAR LEGGINGS. Leggings are for faggots, and by faggots I mean girls, and I think I've made it pretty clear that men's fashion is all about NOT looking gay. Not only are leggings feminine and unflattering, they are hazardous to your health. It's true. Leggings are the #1 cause of yeast infections in men, just ask Katy Perry's beard.
If you look closely, you can see the tiny loaf of banana bread rising up due to the high yeast count in his crotch.
Tip 5: Have a "look." Fashion is like sex, so don't be afraid to take risks. Having a look is a good way for others to identify you, which can come in handy in big crowds. If you're the guy in the rainbow poncho with the tiny helicopter on your head, don't even worry about getting lost in the club.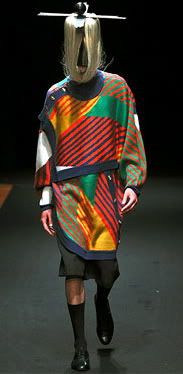 Papa Gaga will never get separated from HIS posse!
Tip 6: Keep it simple! Why bother with several pieces of clothing when you could just throw on one of these sexy little lightweight onsies! It's like the romper went to Harvard and got a degree in STYLE. Don't be afraid to be comfortable AND sleek, it's a look that can work for anyone. The key is to have the right attitude. If you own it, people will feel that vibe.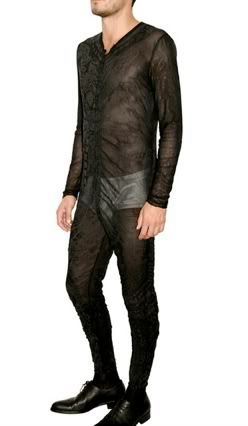 It's important to have good posture when you're walzting around town in glorified footy pajamas, so keep your back straight and wear shoes with good arch support!
Tip 7: Accessorize from within. You should always go with your gut instinct when it comes to accessorizing. If your first idea is to add a micro-mini over your shiny pants, then go with it! You will totally regret it if you don't.
Note how he keeps it simple up top with the nude sweater, then totally POPS the outfit down below with a little flash of adventure!
Tip 8: Dress for the event. Themes are great, even if there isn't an obvious theme set, it's always fun to just pick your own theme and dress accordingly for any event or party you're going to. One time I was invited to a kindergarten graduation ceremony, so I did the whole "little girl" look with pig tails and this tiny plaid schoolgirl uniform and I accessorized with one of those big swirly unicorn horn shaped lollipops which I dramatically licked the whole time. I owned that look so hard that I was asked to leave the premises. That's what fashion does to people, it makes them jealous so people want you to go away so that they can totally try to copy your look while you're not there. I'm not a diva about it so I'm always like "ok whatevz," because I think it's good to try to help people, that's why I'm giving you guys all these great tips. Like ok say you're going to your nephew's little league game, you should make an outfit that SAYS that. Maybe a psychedelic print blazer with matching bowtie, and then accessorize with a bat.
Yeah, pretty sure I know where that guy is going, and you know what? He's gonna fit right in.
Another good look that says "baseball" is this amazing Tommy Hilfiger shirt I found at Goodwill and cut up to make totally sexy. Check it out!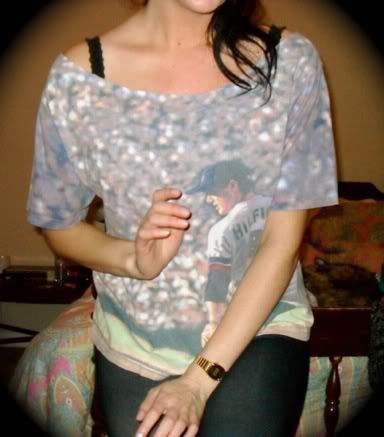 I am so ready to pretend to care about baseball in that shirt!
Tip 9: Denim on top! Let's face it, denim is timeless, but the whole jeans look is pretty played out. A great spring/summer look is the denim tube top, and men across the country are really rocking this trend. If you don't already have one, you can improvise by wearing an old denim skirt up real high on your chest.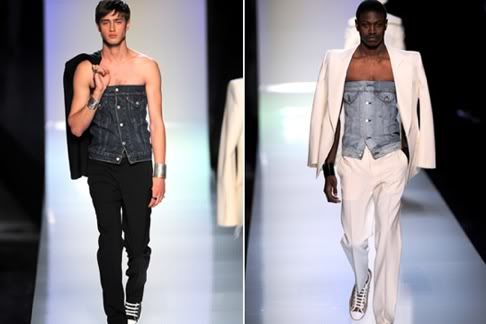 Pair it with some fittet trousers and a pair of chucks, throw a blazer over your shoulder, and BOOM, you're about to be knee deep in respectable woman vagina.
Tip 10: Transition your outfits from day to night. The look you wear in the morning should differ from the looks you wear mid-day and at night. Wearing the same outfit all day is a major faux pas and if you want to be taken seriously, you need to alter your look based on time of day. For example, you go to work in the appropriate work attire, then you come home and change before you go out to run errands and have a casual lunch, then you come home again and change before going out that night.
I picked these three outfits to give you an idea of how to properly transition from day to night. Obviously the first look is a professional office outfit. The second one is just a comfy one piece with some subtle accessories, an easy look for casual lunch or coffee dates. The last look is perfect for going to an Andrew WK themed homecoming dance or whatever your night time plans might be.
So that's basically it. You now have the tools to look great, but it's up to you how you're going to use them. One of my favorite male fashion icons is Joey Lawrence, so if you're ever unsure about what the latest trends are, I highly suggest just googling him and seeing what he's doing as far as looking fantastic goes.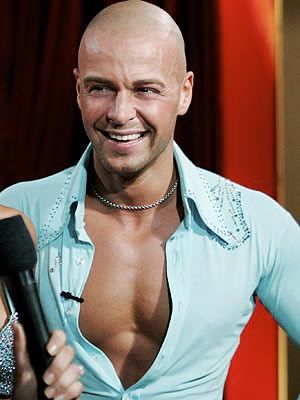 BONUS TIP: Buy a stunner suit! The fashion forecast predicts a major flooding of ladie's panties, due to the influx of men wearing these amazing stunner suits. This is going to be huge VERY SOON, so I recommend stocking up on these while you can. Be the first dude in your neighborhood to rock an original Hunk Wear Stunner Suit and you will know what it feels like to be a mega trend setter. Be warned though, you will be getting a lot of attention from the women, so don't wear the stunner suit unless you're ready to score some serious female companionship!
Where yo stunna suit at, bro?